How to update the VOCALOID API.
When the latest version of VOCALOID API isn't installed in the update of Piapro Studio, in the middle it, the massage of launching the VOCALOID API updata appears. Press "OK" and go next.
*Check here for the way to update Piapro Studio.
*With Mac version, the VOCALOID API is automatically processed without massage.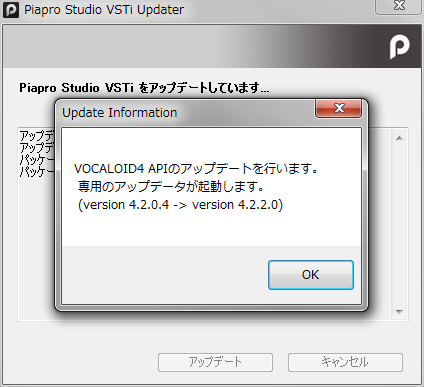 The massage whether you upgrade the VOCALOID API appears, then press "Yes" and go next.

The installation wizard appears, then go next and complete the update.